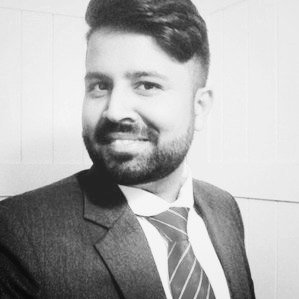 Amit Kumar Lal – Partner
Amit Kumar Lal is the founding partner of Policy Monks and has a background in public policy, rural development and political communication. He has over seven years of experience in Indian domestic politics, public policy and project development.
In his last assignment, he steered Industry Engagement and CSR policy at the Rajasthan Rural Livelihoods Mission, a project of Rs 993 Crores,
under the Ministry of Rural Development and Panchayati Raj, Government of Rajasthan, conceiving effective poverty alleviation schemes funded from the World Bank, IFAD and Government of India.
Amit drove various policy initiatives at the Office of Dr. C.P. Joshi, former Member of Parliament and Union Minister for Road Transport, Highways and Railways, Government of India (2011-2014).
He was one of the chief architects of the Mainline Electrical Multiple Unit (MEMU) Coach Factory at Rupaheli Station which was approved in the Rail Budget 2013-14 at an estimated cost of Rs. 800 crore.
The unprecedented success of 'Mahila Internet Jagrukta Abhiyan' in Bhilwara, Dr. Joshi's political constituency in collaboration with Google India, speaks of his capacity for executing forward-looking social innovation programs and closely following up with the local administration to implement them.
Amit has advised various Senior Politicians and several Members of Parliament in both the upper and lower house of parliament on election campaign strategies and constituency development. He was also part of Dr. Joshi's core campaign team during the 2014 General Elections.
A Journalism graduate from University of Delhi, Amit holds a Diploma in Parliamentary Institutions and Procedures from the Institute of
Constitutional and Parliamentary Studies under Ministry of Law and Justice.