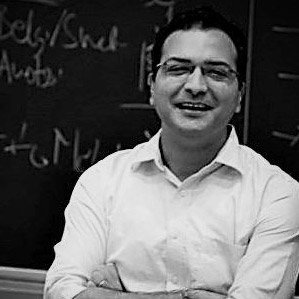 Abhishant Pant- Senior Advisor
Abhishant is a Mumbai based Fintech expert, advising clients and governments on Financial Technology and Financial Inclusion. He was part of the founding team at M-Pesa in India and has more than a decade of hands-on experience of payments landscape.
On 13th March 2016 to enhance his understanding of the challenges and catalysts in Fintech's journey he started cashless journey (essentially he stopped carrying physical manifestation of money i.e. cash) experiment . During more than 300 days of journey he travelled length and Breadth of India, got invited by Swedish Government and did a comparative study with Singapore and Bangladesh market as well.
He has spoken about the Journey learnings via Ted Talks, Lectures at NUS, IIM and IIT's and at various Banking conference. He is closely associated with the Fintech world (as mentor) via incubators like Barclays Rise and writes regularly on Fintech landscape opportunity and challenges.
He is extensively covered by Media both India (TOI, HT, ET, Zee News, India News , Mid-Day etc ) and abroad (BBC, Dagnes Nayhter) and was recently named amongst the TOP100 Fintech Professionals in Asia.